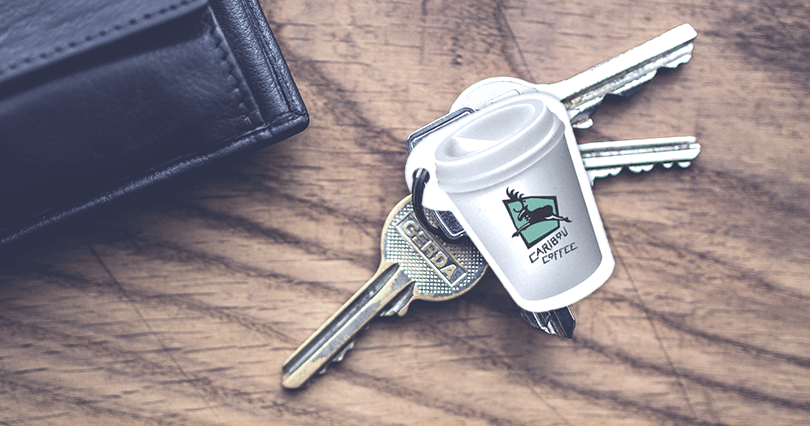 9 Ways to Boost Business With Loyalty Key Tags
Feb 2, 2018
After the holiday shopping season ends, you'll need new and exciting ways to bring customers back for more. In addition to slashing prices to make way for new products and introduce unique services, finding somewhat-economical, post-holiday-budget ways to stand out from your competition can be difficult.
One of the most economical, yet effective, incentives that attract new and repeat customers is a loyalty key tag. Loyalty key tags help increase the number of repeat customers and economically boost your sales revenue, especially in the off-season. They are smaller than full-size gift cards or loyalty cards and easy to carry—but have just as much impact.
Generate More Revenue, Reward Customers & Offer Incentives With Custom Key Tags
Custom key tags attractively and easily function as both loyalty and rewards cards to help you increase revenue all year long. Here are some ideas to keep you one step ahead of your competition:
Create a necklace or lanyard with a custom-printed business-card tag. If you have a creative bent to your business, design a branded, key tag charm that complements the necklace, lanyard or chain. You can attractively design them as barcode key tags containing discounts, purchase history or rewards.
Substitute a plastic loyalty key tag for paper tags. Businesses like auto repair and body shops, valet parking garages, or after-market installers can keep your name in front of your customers every time they get into their cars. Remind customers about their next oil change or brake inspection.
Use die-cut custom key tags for more impact. Custom-shaped key tags, like a house, car, pet or heart remind your customers what you do. Together, a unique shape that represents your product or service, printed with your business contact information cements your identity in your customers' minds.
Offer product-specific loyalty key tags. For shops selling products that your competition also sells, add a custom product tag to yours. When it comes time for your customers to restock, they'll see your tag on the empty bottle or jar and come back to only you for refills.
Provide easy access to emergency contact phone numbers. Prove to your customers, tenants or association members that you really care about their safety. For businesses managing rental property or condo associations, market your services with easy-to-locate key tags containing tenant contact information for life's unexpected, but inevitable events.
Print a quote, inspirational verse or promise on a custom key tag. If you have a customer base with strong philosophical, cultural or religious affiliations, reinforce their convictions. They'll be encouraged to read it each day while keeping your organization's name close at hand.
Use smaller-sized key tags as gift cards. Instead of handing out cheap promotional items at events that inevitably get thrown away, give away economical custom key tags imprinted with a promotional offer. Attach them to a wristlet or lanyard so they don't get lost at the event. Customers can redeem the promotion elsewhere at an event or later, in-store, at their convenience.
Offer discounts for customers who carry loyalty key tags. Almost every type of business can offer a discount to regular customers. Imprint a key tag with a discount code for car maintenance, bulk purchases at specialty or grocery stores or salons. Offer a "buy ten, get one free" kind of promotion embedded into a barcode key tag.
Use barcode key tags to track membership use, activity and redemption status. Barcode key tags help you understand your customers' preferences because you can track which promotions, products or services they use at point-of-sale.
Stay One Step Ahead of the Competition
Contact us at 833-290-5684 or connect with us online to work with the creative staff at Plastic Resource. We will help you design a custom key tag that helps you bring in more customers and get 2018 off to a profitable start.