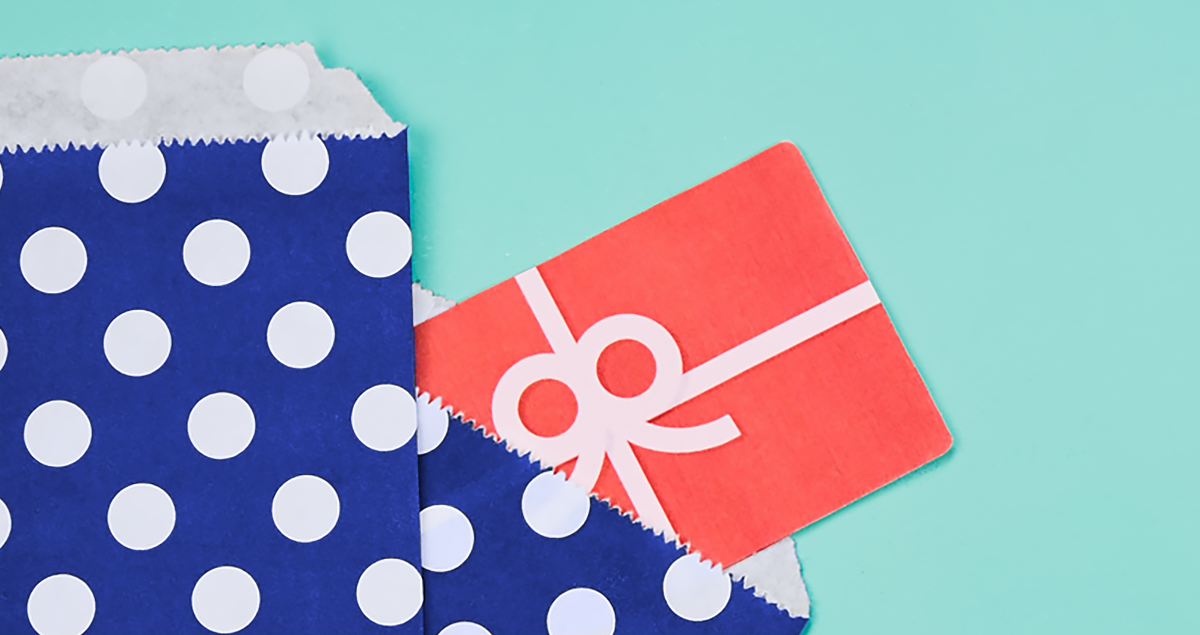 Gift of the Sale: How to Sell Gift Cards Effectively to Your Customers
Dec 11, 2018
Whether you are a new gift card user or a veteran, infusing your tried-and-true gift card sales-strategy with some new marketing ideas is just good for business. It's never been easier to hyper-customize your gift cards with designs that coordinate with your brand.
Add a little holiday dazzle to your logo just for fun and make sure to give your cards the exposure they deserve everywhere in-store and online:
At the checkout and registers
At hostess stands in restaurants and cafes
In dressing rooms in retail clothing stores
In waiting areas near dressing rooms, valet parking stands and hotel lobbies
Near menus or on tables
On receipts as a reminder that gift cards are available as preferred gifts
Offer a Gift Card for Minimum Purchases
By offering a gift card to customers for spending a certain amount, customers have an incentive to spend whatever it takes to meet the gift-card minimum. They'll often add an extra item or two to reach the minimum spend amount, even if they can't use the gift card for the current purchase.
Donate a Gift Card (or Few) to a Local Charity Raffle
Generate some goodwill and do some good at the same time. Charities raffle off the cards and publicize your name in all of the marketing materials. You'll get the benefit of their mass marketing while increasing exposure for your business. Raffle winners equal new customers! Use the free advertising to add new names to your marketing list by including sign-up information in the mailings.
Email Your Existing Customers Announcing Your Custom Gift Cards
Email is one of the fastest and least expensive ways to reach everyone on your mailing list. Send out a focused email a few days before your gift card launch date and the big shopping holidays coming up. Offering gift cards also helps you add new customers to your mailing list. You can target people who want to find gifts quickly and easily.
Use a Cool Design on the Cards
Unless you are buying a card to give to a very serious or professional colleague, employer/employee or coworker; plain, vanilla cards are just not as exciting as a card with a contemporary, appealing graphics. Our design team can help your card stand out and have customers scrambling to get their hands-on cards with seasonal covers and brilliant colors and designs.
Use Social Media to Promote Your Cards
You can rely on your current customers and followers to share the news that you're offering gift cards for sale or as a promotional reward for purchases totaling a certain amount. You can also increase visibility by purchasing paid ads on all platforms. Social media companies have already done the work of targeting clients for you and getting your paid promotion in front of them. Once an influencer shares your post, you'll have an instant following.
Customers Can't Get Enough of a Great Gift Card
Satisfy their cravings with our inexpensive gift card products. We'll help you design your card, set up the processing software and offer more ideas on marketing them.
Reach out to our experienced design team at Plastic Resource for on-trend design ideas. Reach us online for expert advice and assistance at any time.