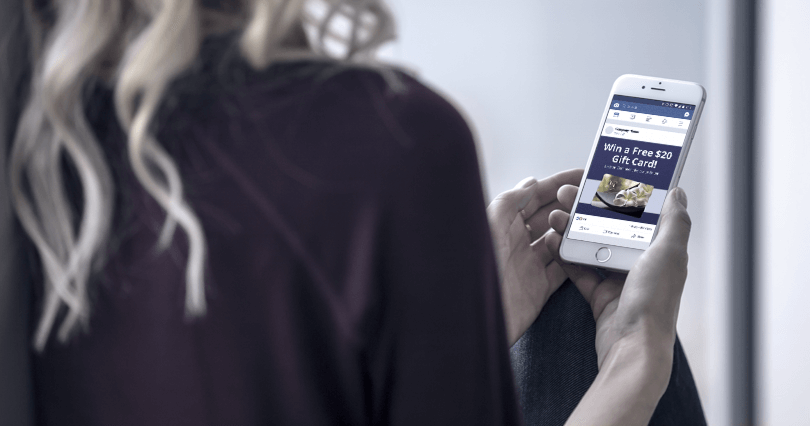 How to Build Business by Combining Social Media & Gift Cards
Mar 26, 2018
Gift cards are vital to growing your business and maintaining customer loyalty. Gift cards can be an even greater source of new and returning customers when used to garner traffic, gain email addresses, and earn chatter on social media. What we have compiled here are smart strategies that will help you build your business by promoting gift cards on your social media channels.
Fun Gift Card Promotions to Run on Social Media
Run a gift card giveaway promotion. Ask for your social media followers to sign up for your email list during a certain timeframe. Every signup earns an entry into the drawing. Be clear about the value attached to the gift card, and make sure the amount is worthwhile for your followers. For everyone who doesn't win, follow up with them with another offer via email, such as a small discount if they mention the promotion when they stop by your business.
Run a photo or writing contest. Ask your followers to submit a picture they took of your product or service. Or ask your followers to write a poem about your products. Or… well, you get the idea. In the end, the best picture, poem, etc. earns a gift card as a prize. Surprise your contestants with consolation prizes for those who didn't win.
Give a gift card to the most social person on your page. Run a social contest that rewards the person who gives the most likes, comments the most, shares the most, etc. They're spreading your brand, so show them your love!
Reward referrals. Give a gift card to every customer who sends you a referral. Be sure to define what makes a referral viable for you, and feel free to set a time limit.
Let your customers name your next product or service. If you have a new product coming out, why not build anticipation and engagement early by letting your customers participate in naming your product? The customer with the selected name wins a gift card, with some follow-up prize or discount being offered to all others who participated.
Give a gift card code on social but require in-store use. This one can be tricky, but also quite lucrative. Announce a gift card giveaway to all social followers online. Give your followers a word or phrase, then have them to stop by your business and tell it to the sales associate to get the gift card.
3 Bonus Tips for Making Your Gift Card Giveaways Go Further
Create a unique hashtag for your giveaway for easier sharing and tracking.
Vary your contests and giveaways to attract different customer demographics.
Find a way to mix online and in-person interactions to keep customers coming back for more.
Gift Cards Can Help Make Your Social Media Marketing Profitable
Gift cards are an efficient and effective way to boost your social media engagement and build more loyalty. If you're ready to work gift cards into your social media strategy, contact us at 833-290-5684 or connect with us online at Plastic Resource.