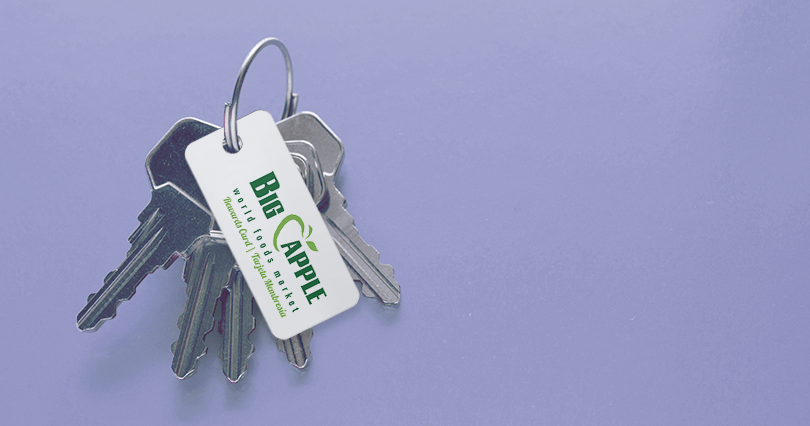 Proven Strategies for Building Loyalty With Key Tags
Jun 1, 2018
No matter what your business, from car dealerships to grocery stores, beauty salons to restaurants, custom key tags are the ideal marketing promotion. With your loyalty key tag on your customer's key chain, they'll have a daily visual reminder of your business. What's more, your key tag will be on display for others to see every time your customer takes out their keys.
Key Tags Keep Them Coming Back
So how exactly can you build brand loyalty with key tags? Start by designing your own customized key tags featuring your company's logo. Then try a few of these ideas:
Market to Your Customers' Needs
If your customer uses your custom key tag at your business, you will scan the key tag's bar code each time they purchase something. In this way, you can track their purchases and market to their specific needs, rather than filling their inbox or mailbox with offers that will go straight into the trash. Customers will appreciate the fact that you're sending them coupons or offers for the products they want and need.
Loyalty Programs
Consumers have a lot of options when it comes to choosing loyalty programs and which key tags they'll hang on their key chain. Give them a good reason to opt for yours with a customer loyalty program. Every time your customer makes a purchase and you swipe their barcode key tag, they earn points toward rewards. This works to make your establishment their go-to-choice over the competition.
Members-Only Perks
Giving your customers members-only perks that work along with their key tag goes a long way toward building loyalty. Members-only perks could include such things as free shipping, a dedicated checkout lane, or special sale pricing not available to the general public. Your customers will see the value of becoming and remaining loyal to your business and brand.
Key Tags Build Loyalty & Earn Word of Mouth Referrals. Get Yours Today!
When you build brand loyalty with key tags, you give your customers a reason to remain true to your business. Plus, they'll likely tell their friends about you and the benefits they receive as a loyal customer, expanding your customer base through word-of-mouth advertising.
Questions? Contact us to find out more about creating custom key tags for your business.