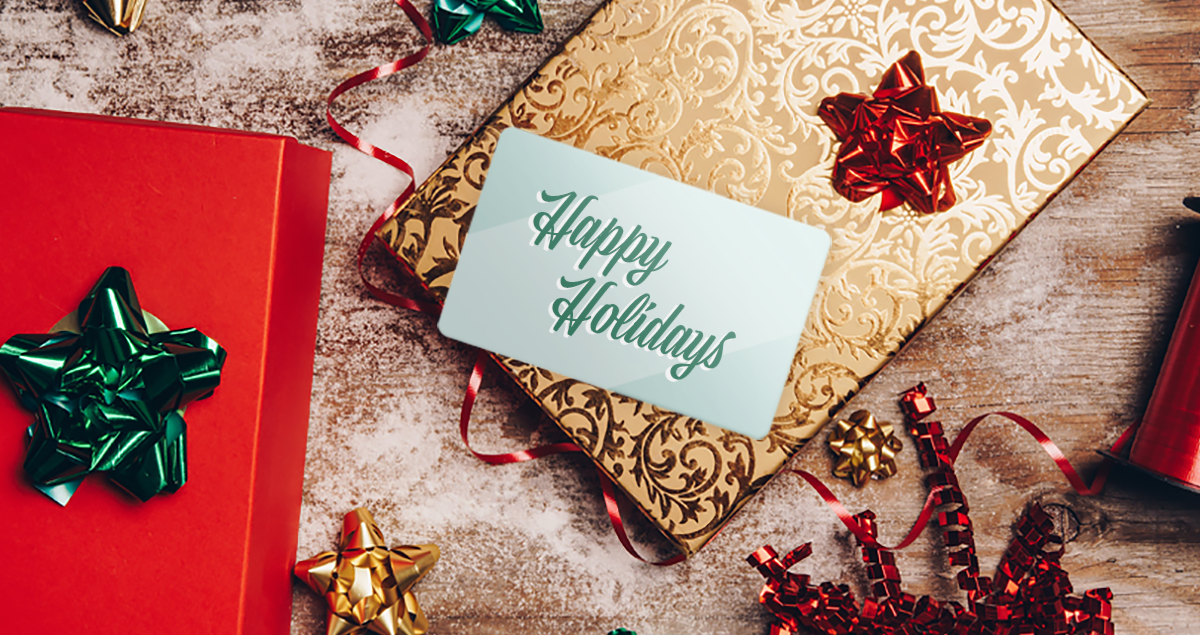 It's Never Too Early: Start Your Holiday Planning Now
Nov 12, 2018
The largest percent of gift card sales for the entire year—between 25 and 50 percent—happens during the December holiday season. Ideally, card planning for the holidays would start almost eight months before Christmas.
That said, Christmas isn't the only holiday prime for gift card promotion. Card sales for other holidays, like Mother's Day, Father's Day and graduations, are close behind.
Even if you don't have eight months left to plan for December sales, there are still steps you can take to enhance your gift card sales opportunities. Putting your design, distribution and marketing plans into effect well in advance of the holiday season will generate the sales you're looking for. Start dates for design and development vary, however, depending upon where you sell your cards and who is doing the selling.
Gift Cards Sold in Your Stores
If you're selling your cards in-store, we suggest following this timeline:
April - May: Our expert designers will help you design and develop your cards for maximum impact
June - September: Review and proof your design, produce the cards and affix the cards to carriers
October: Distribute your cards to stores
November-December: Display and sell cards in stores
Gift Cards Sold Through Third-Party Resellers
Consider starting the design process a bit earlier to allow for the reseller's review process:
February: Develop your card designs with the complimentary assistance of our professional design services
March: Have the aggregator review and sign-off on the cards
April – July: Finalize and proof your designs and affix the cards to carriers or display cards
August: Send the cards to your reseller's warehouse
September: The reseller delivers the cards to the stores
October – December: Cards should be on display in stores
You need to start the planning process earlier because resellers require gift card merchants to deliver holiday gift cards to their warehouses in September. It is a good idea to check with your resellers early in the year about when they require fully-packaged holiday card delivery.
Include Cards in all Marketing Starting in October
Most buyers plan their gift card purchases ahead of time, so include them in your advertising and marketing starting in October. Wherever you advertise—print, radio, TV, direct mail, email, online and newsletters—start them this month.
7 Marketing Tips to Maximize Holiday Gift Card Sales
Make sure your website is active, up-to-date, easy to use and promotes your gift cards as soon as you finalize the designs
Test the sales program well in advance of the launch date.
Develop seasonal designs on your cards to make them attractive and relevant.
Maximize the number of display locations in-store.
Display gift cards near products that people typically buy as gifts.
Place gift cards next to hot items, especially if those items are currently out of stock.
Reward customers for buying their gifts and gift cards from you with a reward card for themselves.
We'd Love to Help You With Your Gift Card Design and Sales
Our experienced design team at Plastic Resource is here to help you. Contact us online for expert design advice and professional assistance at any time.