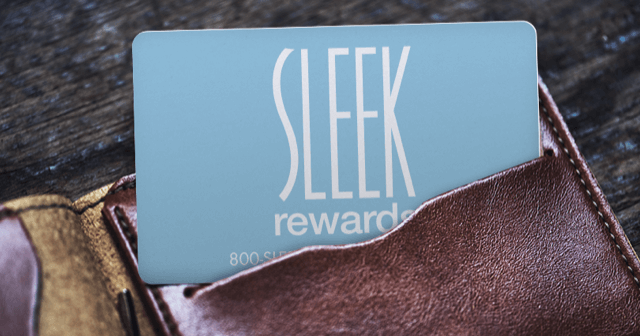 Use Gift Cards as Loyalty Rewards to Get Repeat Business
Feb 23, 2018
Using gift cards as an incentive to reward past customers and entice new ones is a proven bottom-line booster during non-holiday seasons and quieter sales months across the calendar year.
One of the best ways to grow your business is to keep your existing customers more than happy. Reward your best customers for their loyalty through a gift card loyalty program.
What Is a Customer Loyalty Program?
A loyalty program is an incentive program used to build repeat business by rewarding your past customers for their purchases. The easiest way to keep track of rewards is to use a plastic card or key fob card with a barcode. While punched or stamped cards do the same thing, they are much more difficult to administer, track usage or prevent fraud.
How Loyalty Programs Work
After a customer reaches a certain threshold, the customer can earn a reward like a monetary award, prize, discount or a similar, free item. For example, racking up purchases to get the tenth one free encourages customers to return to you rather than buy from a competitor.
Incorporate Your Loyalty Program Into Other Marketing Efforts
Some successful loyalty rewards programs require customers to make a small purchase before participating in the program. For example, customers are usually happy to make a small, token gift card purchase that allows them to then register their cards and participate in the reward program. You can even take this one or several steps further by allowing customers to simply reload their cards via a mobile app to make purchases or offer a few different levels of rewards and special offers.
How to Start a New Loyalty Program
Determine what "prize" you'll offer. Consider a discount, a free item of equal or lesser value to what you credit customers for on the card, or something that cross-markets your business.
Set the number of purchases the customer will have to make before the customer gets the prize. It can be a dollar amount or determined by the number of individual purchases. Whatever metric you choose to use, make sure it is something actually possible to attain within the time frame you specify and a requirement that makes sense for the kind of product you sell and the price point.
Provide a start-up bonus. Offer a two-for-one credit in March, for example, or allow a sale item to count toward a step normally reserved for only full-price purchases. Startup bonuses provide additional incentives to customers to complete the card sign-up process.
Promote your loyalty program. If no one knows about your loyalty program, it won't produce the results you're looking for. Promote in-store, online, on social media channels and by mail for greatest impact.
Stay Ahead of Your Competition Using Loyalty Gift Cards
Contact our gift card and loyalty program staff at 833-290-5684. We have lots of creative ideas to help you design a gift card loyalty reward program to get 2018 off to a profitable start.