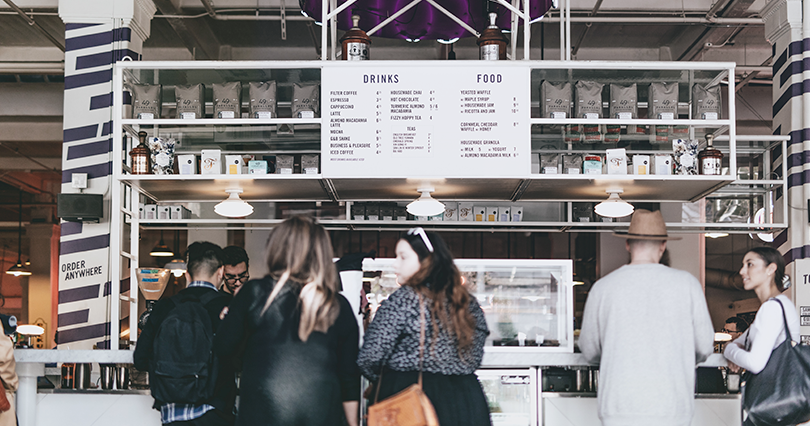 Want Gift Cards for Your Business? Here's How to Get Them
Jul 11, 2018
Gift cards aren't just for huge retail stores. Even if you own a local bakery, a pet sitting business or a doctor's office, gift cards can be profitable for you. The most requested gift on wish lists, gift cards are great for all occasions. The process is simple, the benefits are plenty and you will be thrilled with the gift card's ability to improve your business' engagement.
Why Should You Use Gift Cards for Your Business?
Gift cards are the perfect way to increase your sales and customer engagement throughout the year. Chances are, at least one of your customers is having a birthday or special occasion each day. And although you may have some amazing products or services, sometimes it can be hard to choose just one. This is where your gift card program comes in.
Easier shopping: Shoppers don't have to choose just one perfect gift for their lucky recipient. Instead, they can choose a gift card to make gift-giving simple. The recipient can purchase whatever they desire and there is always a chance they will overspend.
Perfect marketing tool: A gift card program has the potential to increase your customer base. A buyer may come into your business to purchase, without ever being in themselves. That gift card may be purchased for someone who has never visited either. That's potentially two new customers per gift card!
Increase engagement: Gift cards give you more opportunities to interact with your customers. They can use them online, they can use them in store and you can also opt to use the gift card as a loyalty program. Each time your customer uses their gift card is a chance for you to engage and strengthen the customer relationship.
Gift cards can also reduce fraud and make returns easier if you are a retailer. For service-based businesses, they are great to use for upselling your services.
Things to Consider Before Choosing Your Gift Card
Before you choose your gift card, there are a few things to consider including your gift card program and your local laws regarding the sale of gift cards.
You have multiple options when it comes to gift card programs including:
Closed-Loop Program: Used within your business or location.
Open-Loop Program Restricted: Used wherever Discover or Mastercard or other credit card companies are accepted. You can designate which merchants these can be redeemed from.
Open-Loop Program Unrestricted: Used anywhere credit cards are accepted.
Open-Loop Branded Program: Prepaid gift cards that are purchased by you for customer rewards and giveaways.
Consider your business and which option will benefit you the most. For small businesses, a closed-loop program may be best. For restaurants with multiple locations, an open-loop is a great option.
You will also want to consider local gift card laws in your area. There are important expiration date laws and requirements for gift cards specifically. Laws vary state by state and should be read carefully for your place of business. You can learn more about gift card regulations here.
Creating a Unique Gift Card for Your Business
After choosing a gift card program that works for your business and understanding your state's laws, it's time to create a unique gift card. Let's break it down into three simple steps.
Choose a Gift Card Supplier
You will want to find a gift card supplier that specializes in gift card design and point-of-sale set up. Gift cards should work seamlessly with your POS system for easy integration and use. A good supplier will have many different sizes and design options while offering a robust support center for questions and concerns.
Consider Your Gift Card's Design
Will you use your business logo? Will you use a catchy quote or phrase for your business? For your gift card, you will want buyers and recipients to recognize where they can redeem their card and any limitations or exclusions.
Consider which colors work best for marketing as well as text size for easy reading. Remember, your gift card is an extension of your business. Make sure it stays on brand.
Create a Promotion Strategy
Your new gift cards won't sell themselves. You will need to create a promotion strategy to effectively sell your cards. If you have a brick and mortar location, set your gift cards upfront where they are easily visible. For online businesses, you can market your gift cards in your emails, newsletters and social media.
For both types of businesses, make sure your gift cards work online and are easy to purchase from your website.
Choose an Expert Gift Card Supplier for Your Business
Plastic Resource is an expert in gift card design and supply. We offer the best prices for your new gift card program, custom cards and POS support. To get the most out of your new gift card promotion, give us a call at 833-290-5684 or connect with us online.