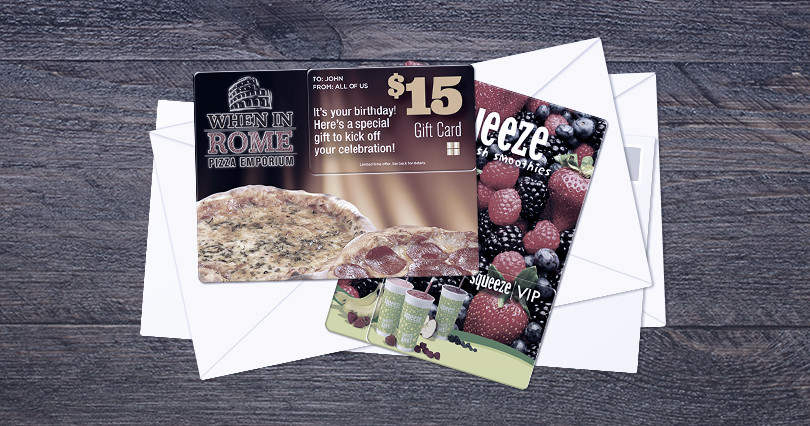 Getting Started with Plastic Postcard Mailers
Oct 6, 2016
Have you ever received a plastic postcard mailer offering a discount or gift card in the mail? They are more difficult to throw away than a paper card, right? Put simply, high-end plastic cards have a higher perceived value than a paper card. 
Because of this perceived value, plastic pop-out cards that offer a discount, gift or free item are cost-effective, high return-on-investment marketing pieces. They encourage new and existing customers to visit your place of business and help build brand awareness and loyalty. 
Custom plastic discount mailers are an outstanding marketing tool for any business selling a higher ticket item. Postcard mailers are perfect for restaurants, auto dealers, spas, salons and chiropractors and can contain a dollar amount discount, a percentage off or a buy one get one free.
There is also a perception that plastic discount mailers are unique to large retailers; after all, we rarely receive a plastic discount mailer from our local restaurant. Plastic Resource offers single- and double-card postcard mailers in quantities as low as 2,500 in order to serve small retailers. We will also help you design the card, compile a mailing list and mail the postcards. We make it easy. To learn more about plastic postcard mailers visit Plastic Resource's gift card mailers product pages.