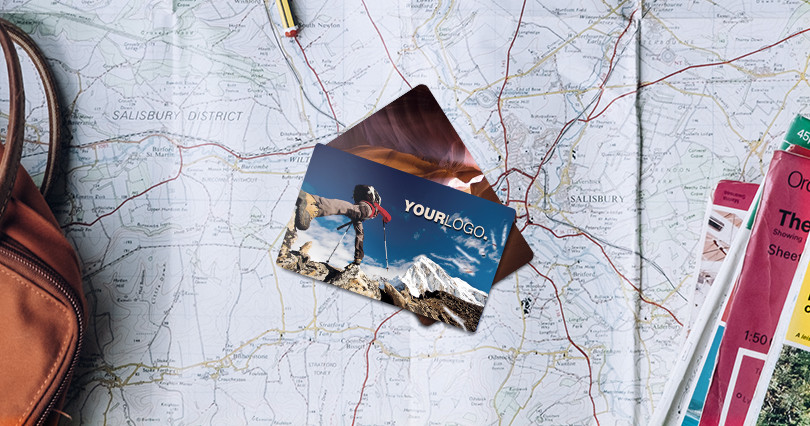 Give The Gift Of Experience With A Gift Card
Apr 5, 2017
Gift Cards are growing in popularity every year.  Shoppers love them, and so do gift card recipients.  The luxury of choosing one's own gift is an experience more and more people have grown to appreciate.
Experiential Gift Cards
Today's trend toward minimalistic, de-cluttered lifestyles is evidenced by the popularity of websites like flylady.net and realsimple.com, and the popular book "The Life-Changing Magic of Tidying Up" by Marie Kondo. This trend doesn't have to negatively affect you gift giving, however. Consider giving experiential gift cards. These cards give the recipient a variety of experiences they can savor for a lifetime. Experiences make us happier than things do particularly because experiences often have a social component.
Some options include:
Movies. The first experiential gift cards were offered by movie theaters and they are still an excellent option for the movie buff on your gift list.  Theaters today are evolving to include coffee shops, restaurants and arcades. A gift card to a movie theater opens up a world of possibilities.
Salons. Gift Cards to salons, spas and beauty shops are also a popular choice.  Consider a couples massage for the newlyweds on your list, or a facial or mani-pedi for anyone who could use some pampering.
Bucket List Items. An experiential gift card can be a way to help a friend or family member cross an item off of their bucket list.  Skydiving, hot air ballooning, zip-lining, para-sailing or extreme sports can be included on that list.
Classes. Classes are  also a great way for the recipient to learn a new skill.  Consider quilting, photography, knitting, woodworking or yoga.
Travel. Many people have the desire to travel more.  Travel gift cards can be used to pay for airline tickets or hotel stays, but they can include much more than that.  National Park passes, cruise line gift cards, and stays at bed and breakfasts are just a few of the options available.  Other things to consider include giving someone an RV rental for a weekend or longer, or a museum pass for a city they plan to visit or for one in their own hometown.
Experiential gift cards are the hottest new trend in gift giving.  Think outside the box and give your friends and family a gift that they will never forget. Contact Plastic Resource today to create your custom gift cards.