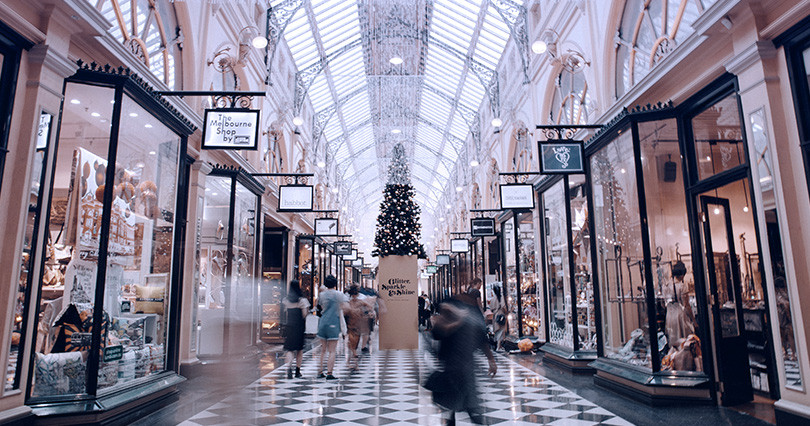 How to Attract Holiday Shoppers With Gift Card Promos
Nov 23, 2017
Gift cards aren't just for big-brand chain stores. Any size business can use them to boost sales, especially during the holiday shopping season. Holiday shoppers are voracious gift-card consumers from all merchants, large and small. Marketing surveys demonstrate that consumers increasingly want to support small and local businesses, making gift card offers profitable for small merchants too.
10 Gift Card Promos to Attract Holiday Shoppers
As shoppers gear up for holiday shopping in the next few weeks, it's time for merchants to get serious about what product and gift card promotions to offer. Most merchants generate from 25 to 50 percent of their gift card income during the holiday shopping season.
Here are 10 ideas on how to attract holiday shoppers, increase sales and grow your customer base.
Allow customers to set the amount of the cards. Customers like the freedom and flexibility to choose the amount of a gift card they buy rather than be constrained by a fixed amount. In fact, if you offer cards at too high of a minimum value, you may lose a gift card sale altogether.
Promote an offer that slightly discounts the cost of gift cards purchased over a certain dollar value. For example, you can run a one-day promotion, offering a $25 card for $20. You can give even large discounts on higher-value cards.
Reward loyal customers. Even if you don't have a loyalty program set up in your business, you can still offer a gift card as a reward to some of your best customers. Customers prefer gift cards to discount coupons making gift cards a more effective way to get customers shopping with you.
Use gift cards as promotional items. This is one of the best ways to attract customers into your store, where they usually end up buying more than they intended. You can give customers a $10 gift card for every $100 that they spend in the store for example.
Consider the price point of the service or merchandise you are selling. If an average sale is a $5 item, then keep the price of your best-value cards low if you're offering fixed-price cards. People often use $5-10 cards as stocking stuffers, hostess gifts and gifts for people who walk their dogs, teach their children, do their nails, deliver the groceries.
Offer preset cards on social media, at point-of-sale and online checkout. This is absolutely the best place and the best time to sell pre-loaded gift cards. Customers checking out usually remember someone who slipped their mind while shopping. Rather than step out of line or go back to the online store, they will choose a gift card offer near the checkout counter or during the online payment process.
Take advantage of last-minute, panicked shoppers who buy with only five-to-ten days remaining until Christmas. These are some of your best gift card customers. By helping them understand that gift cards are much-desired gifts and not viewed by recipients as afterthoughts, they'll happily stock up on them. Market them as the most thoughtful gift of any because they never expire and respect the recipient's freedom to choose something that they have long desired.
Attractively and strategically promote them in-store or with a partner store. One of the best ways to sell gift cards is to place them strategically throughout your store or throughout a partner's store. Attractively display them in your highest traffic areas and next to any checkout areas.
Offer special holiday packaging. Attractive card-and-packaging design play just as important of a role in sales as does the product or service you are selling. You'll attract more customers to a knock-out card display. If you offer a variety of specially-designed, holiday-themed cards, you'll have people buying more than one in no time. Then send them off with a festive premium envelope, box or tin for a small extra charge.
Gift Cards Are a Perfect & Foolproof Gift
Long treated as an afterthought or a last resort, gift cards have definitely come into their own. Attractively designed gift cards, packaged in convenient denominations or left blank until checkout, will increase your holiday sales significantly. Use them to reward your current customers and to build up a database of new customers that you can use for future mailings and promotions.
If you'd like to pursue one or several of these ten ways to attract holiday shoppers with gift card promos at your store, reach out to us today at 833-290-5684 or by contacting us online.