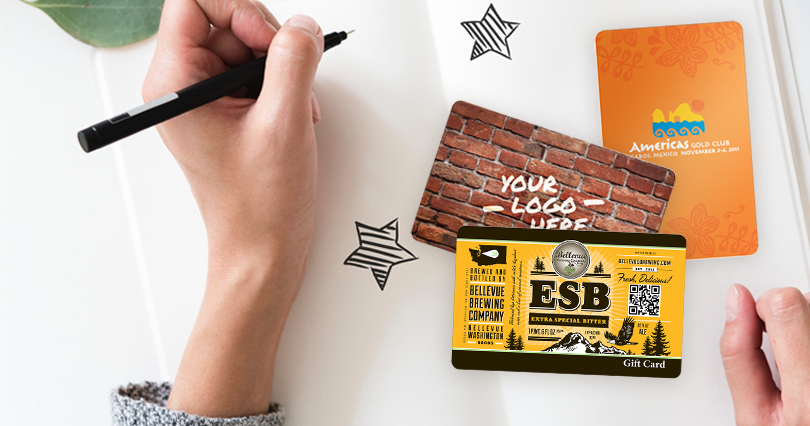 How to Design the Perfect Gift Card for any Business
Aug 22, 2018
Ready to start taking your customer loyalty to the next level? Offering gift cards for your business is a great start. Gift cards keep your customers coming back and help to generate new customers through advertisement. To get started, you'll need to design a gift card that speaks for your business when you can't.
Choose a Gift Card Design That Fits Your Brand
Your gift card's design must communicate your brand effectively. New customers who receive your gift card will need to connect with you via gift card for the first time. There are a few things you should keep in mind when choosing your gift card's design.
Consider the Color
Your gift card's colors should be synonymous with your brand. However, it should also be an eye-catching design that stands out against the rest of the cards in your customer's wallet. Keep it simple with a couple colors max to keep the focus on your business information.
Add Your Business Logo
Does your business have a logo? Add it to your gift card. This is how your current customers and new customers will differentiate your gift card from the rest. Make sure the focus is on your logo, especially if it includes an intricate design. You will want to use most of your gift card's real estate on this graphic.
Choose a Custom Shape
Gift cards come in various shapes and sizes to fit your business needs. However, when making a selection, ensure you choose a shape that is easy to manage and on brand with your business. Are you a coffee shop? A custom coffee cup shaped die-cut card might be perfect for you!
Consider Your Gift Card's Goals
It is also important to consider your gift card's goals before you choose a design. Will your gift card double as a loyalty or rewards card? The information you place on your card might be different if so. Will you want your gift card to hang on display in your retail store? If so, you will want a design that includes a hole for hanging displays.
Call on a Professional to Design Your Business Gift Cards
Having trouble creating the perfect gift card design for your business? Plastic Resource can help! We offer many different shapes, sizes, and types of plastic gift cards. Reach out to us today for a quote by connecting with us online. We can't wait to see what we create together.