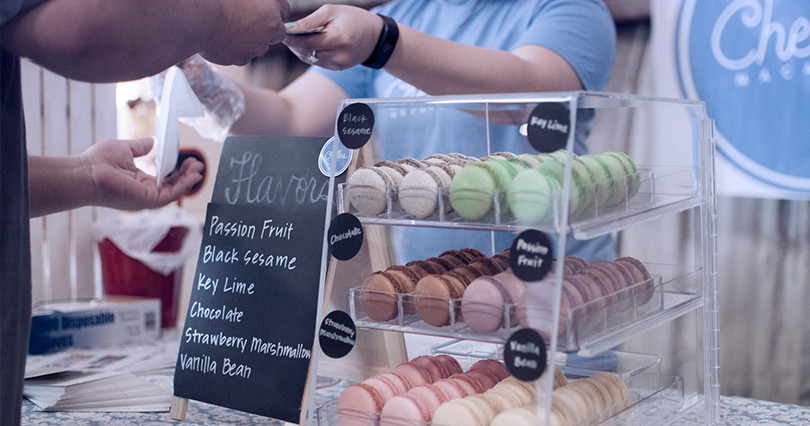 How To Make Gift Cards For My Business
Sep 5, 2017
Gift cards are a wildly popular consumer item. Online retailers and brick and mortar stores alike offer gift cards, gift certificates, and plastic loyalty program cards online and at point of sale. Gift cards promote customer loyalty and when your customers give gift cards to their friends and family members, you've got an opportunity to expand your customer base. Creating and selling gift cards is surprisingly simple. Just follow these 3 easy steps:
Find an inexpensive supplier of gift cards. There are a plethora of companies that can help you make and design the perfect gift cards for your company. For example, Plastic Resource is a gift card provider that offers high quality gift cards with prices as low as $0.22 per card. You have the option of choosing from dozens of pre-designed customizable cards, designing your own, or having Plastic Resource design your card for you. These cards can be redeemed for their purchase value by the consumer and also can be reloaded again and again.
Understand gift cards laws. The Credit Card Accountability Responsibility and Disclosure Act of 2009 contains everything you need to know. Pay attention to Title IV, which explains that gift card must have an expiration date greater than five years from the date of issuance or when funds were last loaded to the card.
Promote! Your customers can't buy your gift cards if they don't know about them. Make sure that you offer them in as many creative ways as you can including prominent exposure on your webpage, emailing your customers and offering discounts or other incentives for first-time buyers.
The following list provides ten ways small businesses can make or save money with a gift card program:
Get Your Cards Into People's Hands. Find ways to make your cards attractive to customers, online and in-store.
Provide Gift-Ready Options. Pairing plastic gift cards with other forms of merchandise can create attractive gift packages. This makes it easier for customers to buy ready-to-give gifts from you.
Sell Cards and Plastic Gift Cards. Expand your sales platform to provide more options for consumers.
Build and Foster Relationships. Gather information about consumers who buy your gift cards, if you can. This way you can stay in touch with them, offer them promotions, and keep them in your brand's orbit.
Reward Your Loyal Customers. Pair customer loyalty programs with your gift card to reward your most loyal customers and to leverage their dedication to your brand as a marketing asset.
Make BOGO Offers. When someone buys a $100 gift card, consider offering a $10 gift card for free. This allows the purchaser to give one as a gift, giving you two potential return customers in one sale.
Increase Post-Holiday Shopping. People get gift cards during the holidays, and spend them afterward. Research has proven that people often spend more than the balance of their plastic gift cards, allowing you to bump your post-holiday revenue.
Give Gift Cards In Place Of Cash. Offer cards instead of cash for returned or exchanged merchandise. This keeps the money in your store and encourages the customer to purchase more things from you.
Donate Gift Cards. Select fundraising efforts that you support and provide gift cards instead of merchandise for their cause. You'll be able to help organizations you believe in and get your name and brand extended to more people.
Reward Your Employees With Gift Cards.
It's that simple. Whether your company provides goods, services or information, gift cards are an easy and profitable method to increase sales and bottom-line revenue.
Learn more on our getting started FAQs, browse our custom plastic card products, and contact us any time.