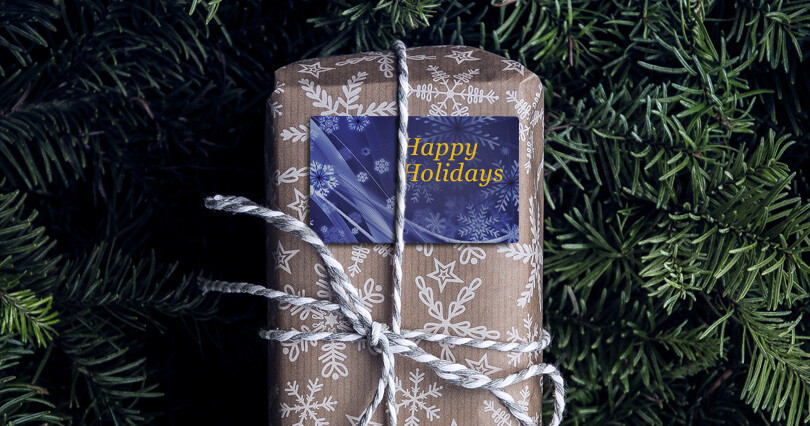 How to Push Gift Card Sales to Late Holiday Shoppers
Dec 18, 2017
Christmas is a peak selling season for retailers throughout the United States. While many media attention often focuses on Black Friday, it's true that the shopping frenzy continues right up until the last minute. That's why businesses are best served by continuing to offer great holiday deals throughout the season and by introducing new promotions, emphasizing different products, and changing messaging as Christmas, Hanukkah and other holidays get closer.
What is one of the best ways to appeal to late holiday shoppers as the season progresses? Push gift card sales. Here are some great ways to encourage your customers to consider gift cards this year.
Offer Deals on Bulk Gift Cards
Some last-minute shoppers are true procrastinators. They've left everything until the week—or even the day—before. They don't just need one more gift. They need something for the whole family and everyone at the office too. Offering a deal on bulk purchases of gift cards gives them a great opportunity to take care of all the remaining shopping at once. It's a great solution when time is limited.
Encourage Self-Gifting
Statistics show that six percent of Americans buy gift cards only for self-use—not as gifts. Increase gift card sales by encouraging buyers to pick up one as an add-on to their holiday gift purchases. The gift card can be pocketed for later when buying dollars go further at those post-holiday sales.
Promote Gift Cards More Aggressively as the Holidays Near
As the holidays draw nearer, it's a good idea to change up your messaging. Coach your sales team to offer them if the shopper's desired gift is out of stock. Change signage to promote a gift card deal. And place them near your cash register for a quick grab-and-go, even on the day before the big holiday.
Want more advice on how to best promote gift card sales to last-minute holiday shoppers? Reach out to our experienced team at Plastic Resource. You can call us at 833-290-5684 or you may reach us online.