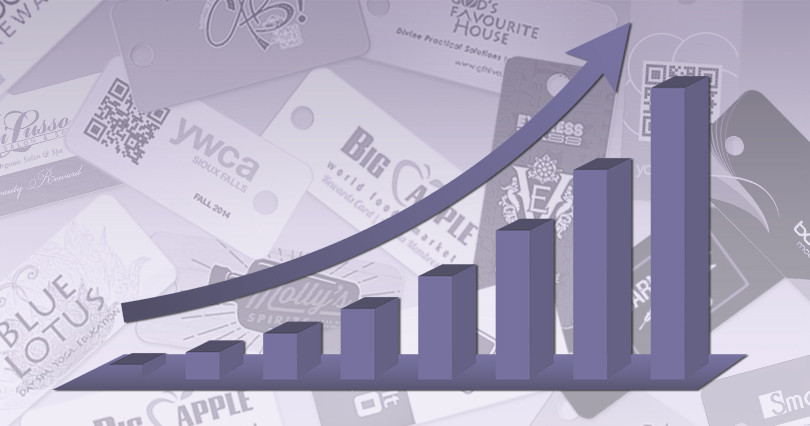 4 Game-Changing Loyalty Program Statistics
Jun 10, 2016
Loyalty programs are a win-win for companies and consumers. These statistics prove just how valuable that relationship can be.
The Power Of Loyalty Programs
Plastic key tags and gift cards provide customers with discounts and other incentives. On the flip side, they provide companies with valuable information about their customer base, the preferences of their most frequent shoppers, and other data that can help them improve sales and generate revenue.
How effective are loyalty programs? Check out the following statistics.*
Acquiring new customers costs a company five times more than it does to keep existing ones.
Loyal customers shop your brand more frequently and spend more than new customers. By reducing customer defection rate by just 5 percent, a company can increase its profitability by 25 to 125 percent.
Returning customers are extremely valuable sources of revenue. An average returning customer spends 67 percent more than a first-time customer.
More than half of shoppers say a loyalty program that earns them rewards will make them stay with a brand longer.
When choosing a brand to frequent, nearly 70 percent of consumers show preference for retailers that offer customer loyalty programs with rewards or program points.
Retaining customers with loyalty programs can make or break your business. Attracting new customers is an important part of a successful business strategy, but taking care of the customers you have is clearly more profitable in the long run. These statistics make it clear that targeting existing customers with loyalty programs can increase profits, retain loyal customers, and help attract new customers.
Do you want to learn more about how plastic cards and key tags can enhance your loyalty or rewards program? Discover how to customize products for your loyalty program at plasticresource.com.
*Source: http://citygro.com/mind-blowing-loyalty-and-marketing-stats/