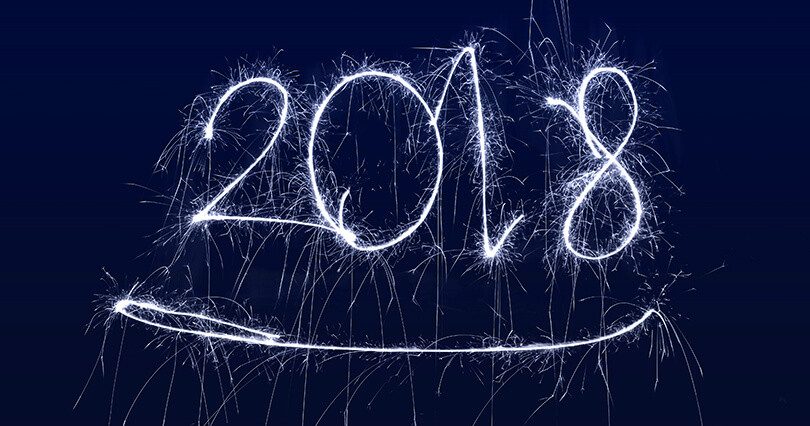 New Gift Card Designs for the New Year
Dec 25, 2017
What is your business doing to connect with customers in 2018? If you're like most business owners you think about your business constantly, but you might not have a great answer for this question.
Many business leaders are simply too focused on day-to-day operations to consider new options for connecting with customers—like introducing new gift card designs for the new year. If you're like them, you may be missing a great opportunity. Here's why.
The New Year Is a Great Time to Reassess Your Brand
When you're not assessing your brand and supporting materials on an ongoing basis, you run the risk of sending your customers mixed messages. They may see your great new website or enjoy a re-designed retail space. But when they encounter old brochures, outdated information or loyalty cards with your old logo, your brand is diluted and the impact you make is greatly reduced.
Use the first quarter of the new year as a time to take stock of your collateral:
Ask your sales and customer services teams to share the materials they're using with customers.
Review training materials and website content.
Take stock of your signage, gift cards and other assets.
If any of these reflect an outdated brand, pull them and replace them with something new. You'll want to look for outdated logos, taglines you no longer use, or images that are inconsistent with how you'd like customers to see your business in 2018.
Then, you'll want to replace those materials with ones that are fresh and on-brand. The task might be as simple as updating files or ordering new gift cards from your supplier. That way, you start 2018 on the right foot.
New Designs Build Loyalty by Keeping Things Current
More than just protecting you from brand dilution, introducing new gift card designs for 2018 is a necessary step toward keeping things current. Customers are enticed to stay involved in your loyalty program when there's a new card or key tag. When you launch a new card, make it a point of conversation. Have your sales team ask customers if they've seen the new one. If not, encourage them to sign up.
New Gift Card Designs Help Surprise and Delight Your Customers in 2018
If you already have a loyal following, introducing a new card design is a great way to surprise and delight them. When customers are delighted, they turn into great ambassadors for your brand. Their words can make a greater impression on potential customers than even the most well-orchestrated marketing efforts.
Are you thinking about pursuing new card designs for the new year? At Plastic Resource, we offer a variety of pre-designed gift and loyalty cards in a wide range of design categories. From gift and holiday cards to restaurant, beer and wine, and health and wellness, our wide selection means that businesses always have a lot to choose from.
Don't see a design that's right for you? Send us your design preferences, and we'll create a free custom design. You can also upload your own artwork to create custom-designed cards. And you can always contact us at 833-290-5684 or connect with us online to learn more.