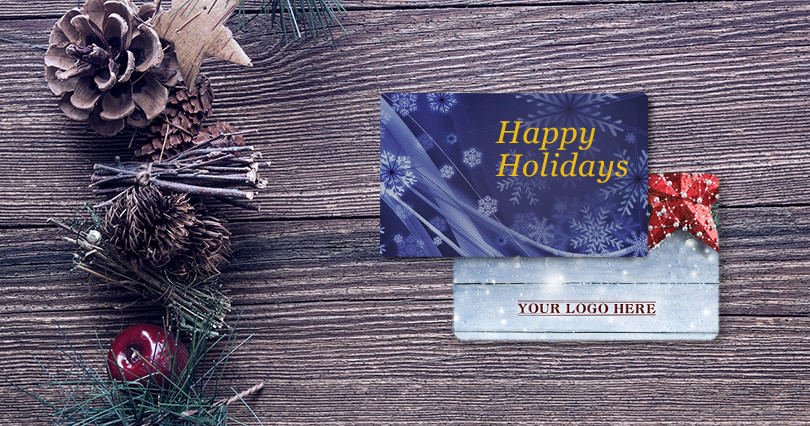 Partner With Another Local Business for the Perfect Holiday Gift Card
Dec 4, 2017
It's that time of the year again! You are just about to enter full-holiday-frenzy mode. Your customers are ready and anticipating the rush. But do you have your holiday promotions and packages ready? One proven way to ensure that holiday shoppers don't pass you by, on the street or online, is to offer a holiday gift card promotion with another local business that doesn't directly compete with you.
Joint holiday gift card promotions can help you increase sales and promote your brand to like-minded consumers during the busiest shopping weeks of the year. To help you figure out the best and most profitable holiday gift-card partners, think about the kinds of businesses that complement yours. Partnering with other local businesses drives traffic to both partners, so it's a win-win situation.
Use Location-Based Marketing to Sell the Doubled-Up Gift Card
When customers are near either your business or your partner-business, certain mobile apps will send real-time special-offer alerts to them on their mobile phones. If you haven't set up an app or don't currently use paid social media advertising, you may want to consider doing it for the holiday shopping season. More and more shoppers take advantage of real-time offers they receive from nearby merchants who "know" who's in the neighborhood. Why not entice a customer leaving a store only a few feet away from you, to shop in yours?
Partner With the Right Business
What is the "right" kind of business? Ask whether the business complements yours? Or is it just close by? Have you noticed that your customers always walk into your place with a shopping bag from theirs? Does the other business have a good reputation and won't drag down yours? You want the gift cards to effectively promote both of your businesses. Ideal partners could be nail or hair salons, clothing boutiques, shoe stores, paper stores, toy stores, artisanal bread shops or small wine and cheese shops.
At Redemption, Customers Usually Spend More
By offering joint gift cards you both benefit when customers redeem the cards. One way to partner or cross-market is to put together a holiday gift set that is complete when combined with what your partner store is selling. For example, if you sell party goods or houseware items like wine glasses, have the local wine shop give away your $10 gift cards to their customers who make a $100 wine purchase. You can offer the same to your customers who purchase crystal or fine china.
Any business can cross-market with another local business partner in plenty of time for the upcoming holiday season. Call us at 833-290-5684 or contact us for ideas and to see how we can help you quickly get a program in place.