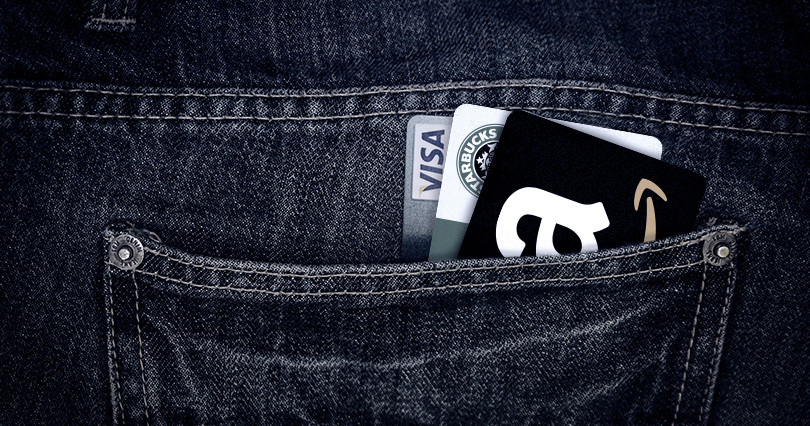 2016's Most Popular Gift Cards So Far
Aug 2, 2016
Everyone loves gift cards, but some are more popular than others. This list highlights the most sought-after gift cards on the market so far this year.
Popular Plastic Gift Cards For 2016
Plastic gift cards have skyrocketed in popularity, and are currently the most requested gift for the holidays. Gift cards allow recipients to get exactly what they want from their favorite retailers.
Gift cards have become popular gifts for acquaintances, coworkers, family and friends. The practical nature of gift cards makes them universally desirable, and makes finding the perfect gift easier for you.
The following list highlights some of the most popular gift card choices so far this year.
1. Amazon gift cards. Amazon gift cards are a perennial favorite. The retail giant sells almost anything you can imagine. A gift card to Amazon gives the recipient thousands of options to choose from!
2. Visa gift cards. The versatility of a Visa gift card lets recipients spend the balance like cash.
3. Target gift cards. Everyone love Target, and everyone loves getting a Target gift card. From kitchen appliances to housewares and groceries, a Target gift card lets recipients buy thousands of things for their home.
4. Starbucks gift cards. The morning hasn't started until you've had a cup of coffee. Starbucks gift cards continue to be some of the most popular on the market.
5. Home Depot gift cards. DIY projects are more popular than ever, and so are gift cards to Home Depot and other home improvement stores.
You can find out more about what gift card practices are trending right now, and how to customize your own plastic gift cards at plasticresource.com. Discover how to harness the power of custom gift cards for your project or business today!