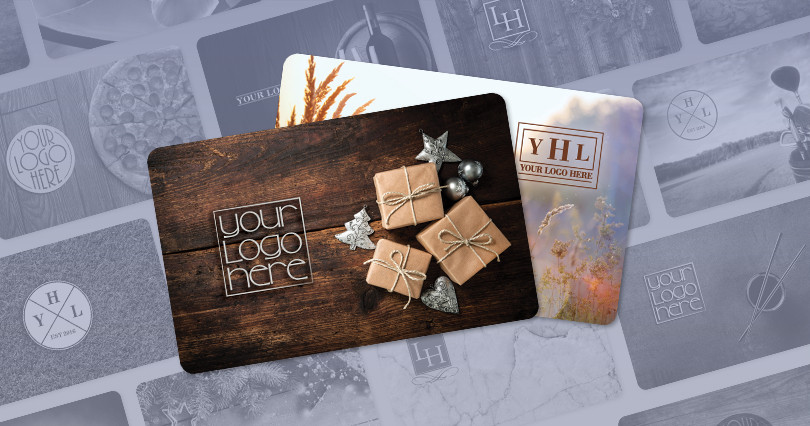 Pre-Designed Backgrounds for Gift Cards and Key Tags
Oct 13, 2016
One of the challenges to offering gift and loyalty cards or key tags for the first time is how to go about designing the card or key tag. Plastic Resource strongly suggests that you add your logo somewhere on the card. But what about the background color or image?
Creating a background image from scratch or using a graphic designer can be costly, time-consuming and there is no guarantee that you will be satisfied with the final result. Another common solution is to copy an image from the internet and incorporate it into a card design. The problem is the image is often of low resolution and re-sizing it to fit on a card or key tag often distorts the image. You can also buy a customizable image online, however, that will generally cost $10 or more not to mention the hassle of purchasing and modifying the image.
Plastic Resource recently added a library of over 40 pre-designed card backgrounds to its website. The images can be sorted by industry, they all have room for your logo and our team took the time to pick the best images.
Using a pre-design image from our library is free. If you need us to add your logo to the background and add a standard disclaimer on the back of card, that is free too. If you have questions about barcodes, magstripes or anything else card or key tag related we are here to help. Plastic Resource prides itself on helping its customers design their cards a little to no cost while also ensuring the cards work effectively with their point-of-sale systems. You can find out more about our design services and other common questions related to custom gift cards and key tags at plasticresource.com.