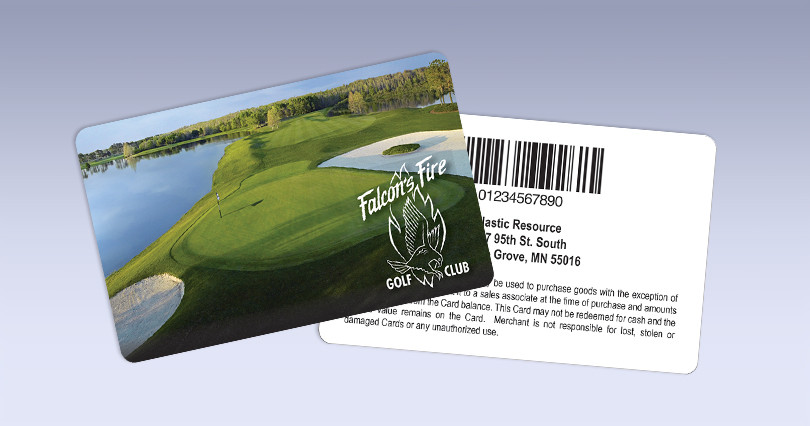 How Do Reloadable Plastic Gift Cards Work?
Aug 8, 2016
Reloadable plastic gift cards are like debit cards that you can only use at a specific store or business. You can login and view balance information, usage, and other data just like you can view your online bank account.
Reloadable gift cards do not carry a balance or any monetary value on them but use a code to access account information. The card contains a number that is often or contained in a magnetic stripe, barcode or QR code. The number references a "record" that contains all the information associated with the card and its current balance (i.e. its value). The record will contain some or all of the following information:
Balance information
Transaction history
Card holder name
The card number
Where does this "record" reside? Just like your debit card, the record resides in a database/computer program that you can access by logging in with the Internet. In the case of a reloadable gift cards, the record does not reside at a bank but in a database maintained by a point-of-sale (POS), credit card or gift card software provider.
The database provider can vary. Think of it this way: you can either buy your POS, credit card or gift card software al a carte or bundled. Large POS companies like Microsoft offer their customers a totally integrated solution where credit card processing, gift card processing, and point-of-sales software is often seamlessly integrated. That said, some businesses unbundle their gift card software and/or credit card processing from their POS provider to save money or increase flexibility. You might unbundle your credit card from your debit card for the same purposes.
Now that we have demystified the concept of reloadable gift cards, how do you sell and load a gift card? With an activated system, all you have to do is enter a gift card sale on your POS system (choose the gift card item), take payment via cash or credit card and the POS system will automatically prompt you to load the gift card by swiping the magstripe or scanning the barcode/QR code. In the event that magstripe or barcode does not read, simply type in the number on the back of the card. Once you have done this a time or two, debiting the card for a sale and reloading the card will be self-explanatory. Each time you swipe, scan or enter the number the gift card the record will appear on your POS screen.
Plastic Resource (www.plasticresource.com) has been helping business with their gift and loyalty card and key tag design and printing needs since 1996. Our cards are all made in our Cottage Grove, MN manufacturing facility and they ship in 4-9 days from proof approval. Please visit our reloadable gift card page or feel free to call us at 833-290-5684 or email us at sales@plasticresource.com.