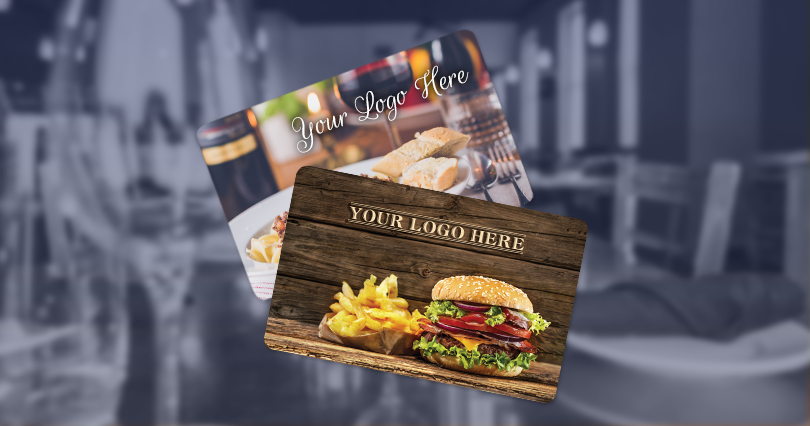 Tips for Smart Restaurant Gift Card Marketing
Feb 17, 2017
There's nothing quite like sitting down with the people closest to us and enjoying some delicious food. Restaurant owners are always looking to perfect their craft and make their establishment a destination of choice when it comes to special occasions. Learn how a couple smart tips for gift card marketing can help restaurants accomplish this.
Special Occasion Promotion
It's easy to just throw your restaurant's logo on your gift card, but why not promote special occasions and give your customer a definite reason to buy your gift card? Consider displaying images that celebrate events such as:
Birthdays
Weddings
Graduation
Anniversary
Baptism
etc.
By doing this you provide that customer a distinct reason to purchase your restaurant's gift card. For example, if a customer is shopping for a graduation gift for their nephew and they see a cap and gown graphic on a restaurant's gift card, they are immediately given a reason to purchase that card.
Reinforce Trends and Marketing Campaigns
The changing of seasons, marketing campaigns and consumer trends all affect what is selling. Design your gift cards to take advantage of your ever-changing business environment. This may mean putting the newest trending menu item prominently on your restaurant gift cards. Displaying the food you want to promote can drive demand, and displaying what is already trending can help further increase sales.
Reinforce Your Message
The visual design of a great gift card can be reused in multiple ways. When you find a campaign or design visuals that work, use them in multiple places to build a visual brand for your business. Here are some more platforms businesses should consider reusing their gift card artwork on:
Vehicle wrap
Menu images
Website
Social Media
These platforms allow businesses another method to incorporate point one and two above. For example, instead of just displaying a birthday hat on your gift card showcase it on your website or Facebook account. Same goes with certain food specials or images. Don't let your gift card design hold you back from taking advantage of the multiple advertising platforms that are available to businesses today!
Nothing brings a smile to people like delicious food. So give your customers a reason to smile by getting your dream gift card! Here at Plastic Resource, we provide custom gift card design and pre-designed gift cards for those who are unsure about a design. Contact us today for more information.