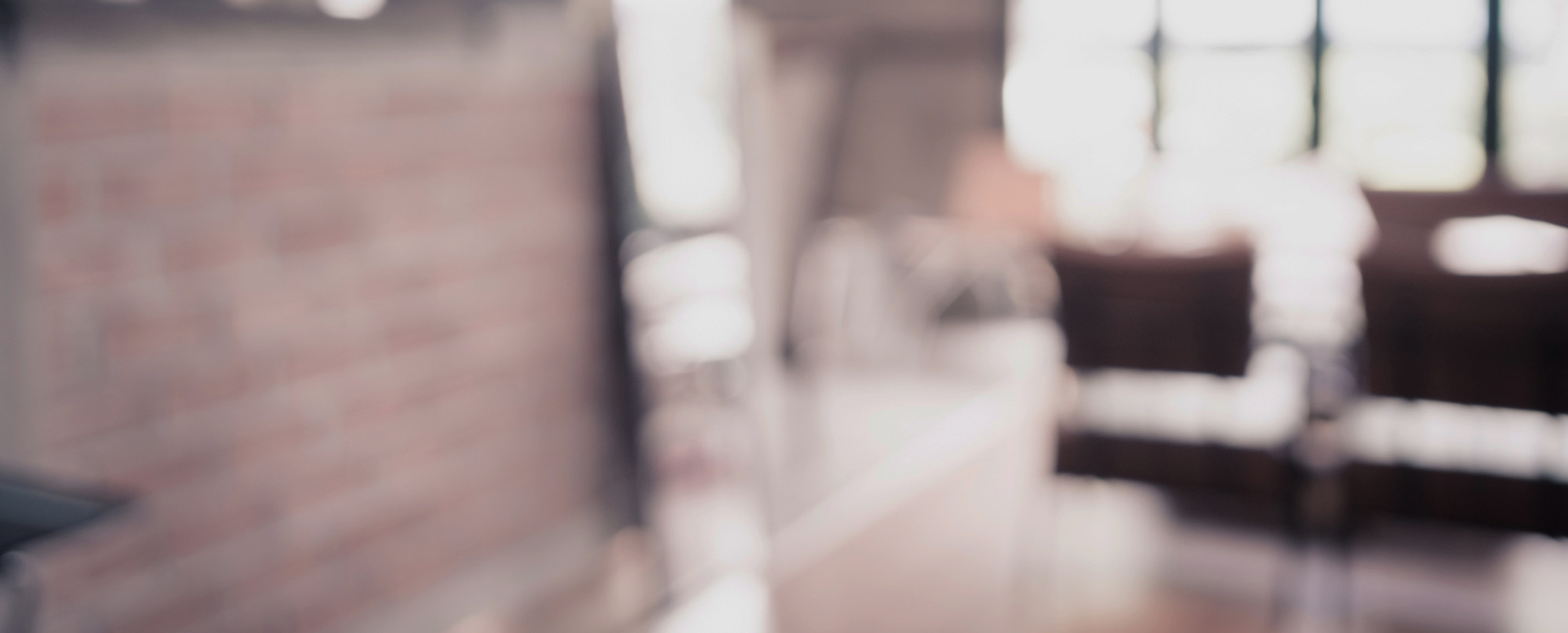 Promotional Postcards
Custom Gift Card Mailers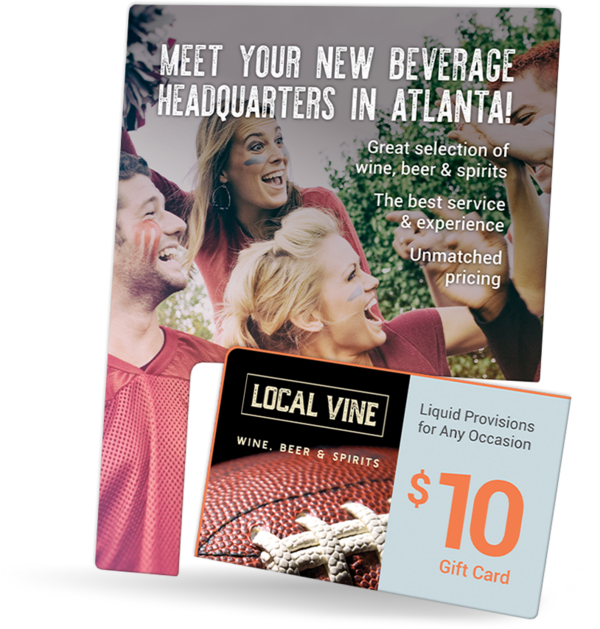 Plastic Postcards With Pop-Out Gift Cards
Do you want to wow those customers you haven't yet met? Offering custom plastic gift cards, coupon cards and discount cards via direct mail is a great option. Gift card mailers and plastic postcards are a perfect tool for attracting new customers to your business. Laminated plastic postcard mailers are also the perfect addition to your loyalty program, driving current customers back to your door.
Direct Mail Is a Perfect Addition to Your Marketing
Even in a tech-driven world, mailing gift cards is still a powerful marketing tactic for your business. Our promotional plastic postcard mailers stand out and are proven to be the perfect addition to your marketing strategy.
High-response rate: Even when up against channels such as email and social media, direct mail campaigns receive the highest response rate from consumers.
Complete personalization: Your customers want the best experience your business can give. The best way to make a great impression is by offering personalized offers and messages, something direct mail can deliver.
Stand out from the competition: Believe it or not, most businesses are attempting to reach their target audience via email. A direct mail campaign helps you stand out from your competition by sending your audience something tangible and useful.
Are you new to gift cards or direct mail marketing? We are here to help — contact us with your questions.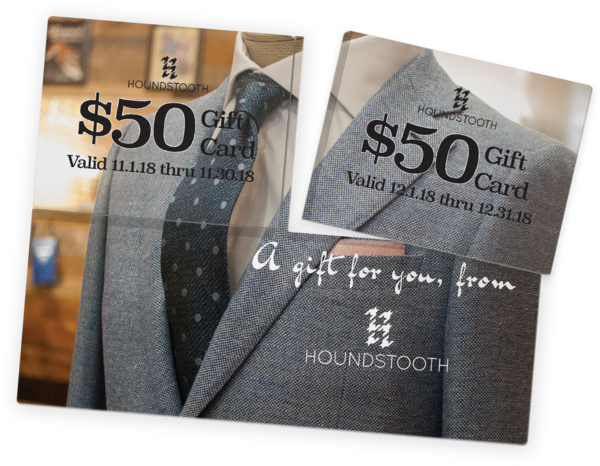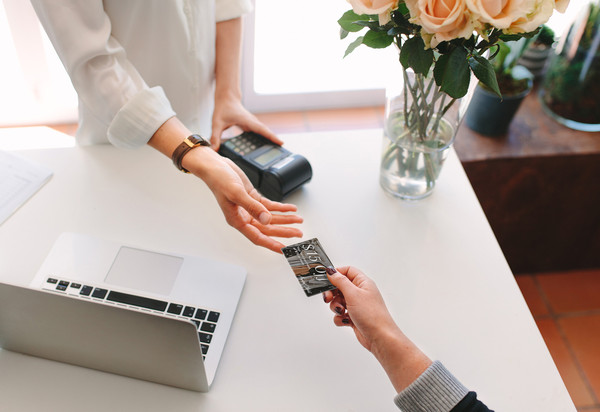 Wide-Range of Uses for All Businesses
Plastic postcard and gift card mailers don't require specific encoding or system integration. Any business, regardless of size, can use these direct mail tools to boost their business.
Fitness centers: Fitness centers can offer new members a special coupon via direct mail. Or, send current customers a special offer for being a loyal gym member.
Retail: Send season-specific direct mailers out with special coupons to current and new customers. Or, send out direct mail coupons on loyal customer birthdays.
Restaurants: Take advantage of special holidays by offering dinner deals via direct mail. Or, send a special reward for a free meal to loyal customers.
When it comes to direct mail, the opportunities are endless for all businesses. Want to know more about how mailing gift cards can benefit your business? Contact us.
Mailing List Generation
Don't have a mailing list generated for your direct mail campaign yet? We can help with that. Simply fill us in on the audience you want to target and we'll do the rest. Plus, it comes at a low and straightforward cost for you. You can view the required information in our Build Your Mailing List (PDF).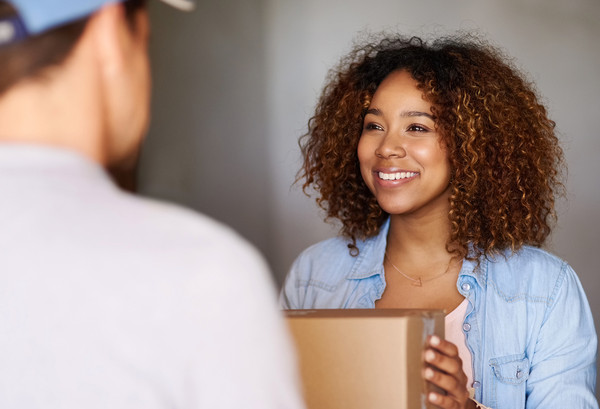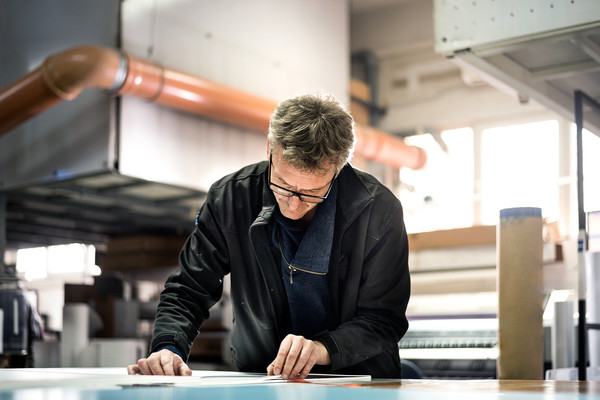 Highest Quality Materials Available
Your gift card mailer is made using the highest quality materials available on the market, able to withstand typical wear and tear. Our plastic postcard mailers with pop-out gift cards are 30 mil thick using high-quality PVC laminate film and cut using optically registered cutting equipment.
Card Mailer Design Options
Skilled in direct mail campaign design? Or, are you a design beginner? Regardless of where you are, Plastic Resource can meet you there. We offer design options to make sure your business receives the full benefits of your direct mail product. If you have a design, you can send it over using our free templates. Or, if you're looking for something completely custom, you can use our free or low-cost custom design services.
Contact Us
If you have any questions, comments, or issues, we'd like to hear from you. Use this form to send us your feedback and to let us know how to contact you if we need to follow up on your feedback.