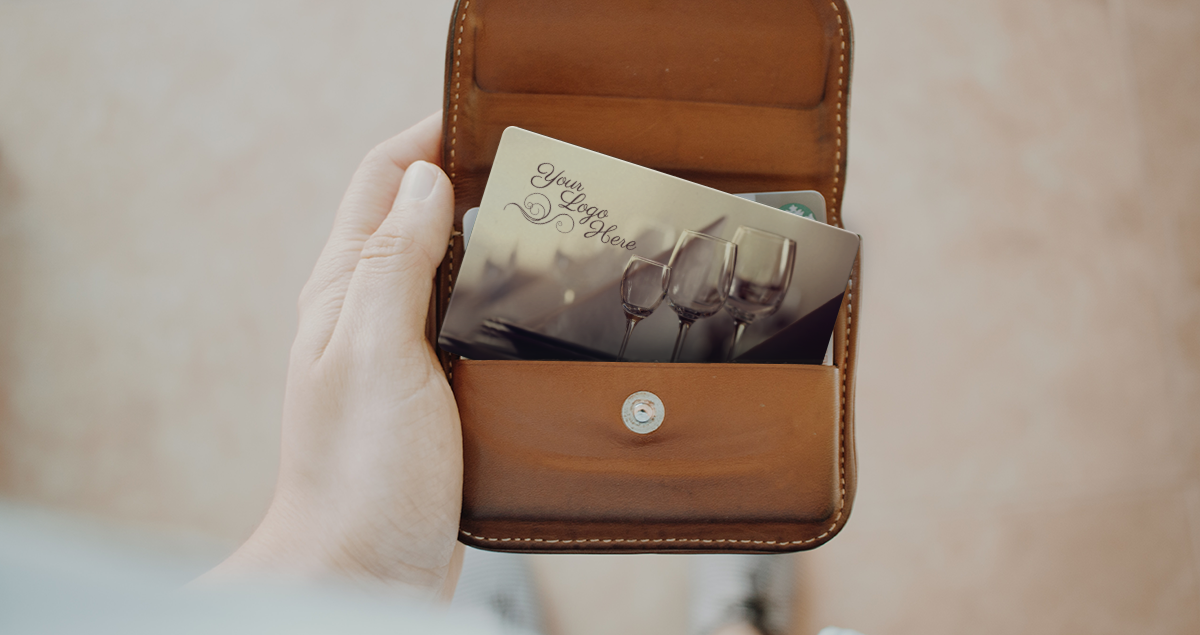 Paper, Plastic or Digital: Which Gift Card Should You Choose?
Nov 20, 2019
As a business owner ready to offer gift cards for your products or services, you have several unique options to choose from, including paper, plastic and even digital. Which gift card should you choose for your business? We highly recommend tangible gift cards over digital cards. Let's take a closer look at these options.
Physical vs. Digital: Why Physical Cards Are Best for Business
Physical gift cards include those that customers present in card form in-store while digital gift cards are presented via mobile devices. Although e-gift cards are cost-effective, there are benefits to using physical gift cards instead.
Security
Digital gift cards are susceptible to fraud, especially when purchased online. Not only do customers need to enter their personal information to purchase the gift cards, but scammers are using e-gift cards to steal cash via chargeback and resell methods. Physical gift cards remove these security concerns.
Ease of Use
Anyone who has ever purchased a physical gift card understands the process. It's simple and clear. The e-gift card process, however, is a bit tedious. They must purchase the card and send it to the recipient via email or text. The recipient must then save the card to their mobile device for use. Some recipients may not possess a device that works with e-gift cards, which can render the cards useless.
Delivery
When purchasing a physical gift card, you receive it in-hand. Digital gift cards must be sent to the recipient and may fall victim to email security filters, making them difficult to find and easy to miss.
Paper Gift Cards and Other Eco-Friendly Options
Some businesses choose to use e-gift cards simply because they appear to be more eco-friendly than physical plastic cards. But there are plenty of earth-friendly options to choose from if you'd rather not go with plastic. That said, both plastic and eco-friendly cards are reloadable and recyclable.
For example, you can choose from:
Recycled plastic cards
Paper gift cards
Each option can include your logo, business information and more, tailored to fit your unique business. The type you choose, whether paper, or plastic, comes down to your personal preference and budget.
Get Your Own Custom Gift Cards Through Plastic Resource
Are you ready to offer gift cards to your own customers? You can do so quickly with custom gift cards from Plastic Resource. We offer plastic and paper gift cards, plus so much more. To learn more, send us a message.