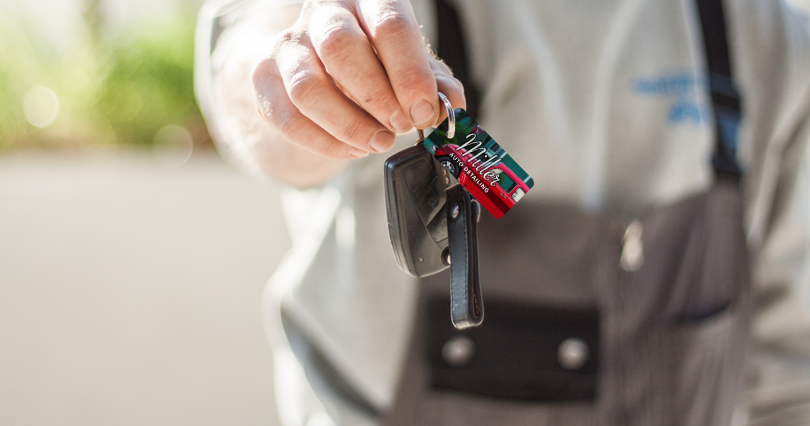 Small Business? You Can Use Key Tags, Too!
Aug 29, 2018
Key tags are the perfect addition to any marketing campaign. All businesses, from large corporations to small businesses, can take advantage of the many benefits.
Key Tags: The Key to Interaction
Key tags allow you to connect with both existing customers and new customers in a unique way. The key to loyalty is through interaction. Key tags give you the opportunity to keep your brand close to your customer while enhancing their shopping experience.
You can use your key tag to promote discounts, sales, bonuses and even updates and announcements. As a small business, you may have a smaller budget. Key tags give you an outlet for communication plus a loyalty program, wrapped into one. Hanging from their keychain, customers will feel more connected with you with just a swipe, while also delivering your brand visually to others.
Use Key Tags to Boost Loyalty Programs
Loyalty programs are known to increase overall revenue by at least 5 to 10%. Plus, loyalty members spend 5 to 20% more frequently than non-members. For all sizes of business, customer loyalty is important for success. Take your loyalty program to the next level with key tags for your small business.
How to Design a Key Tag for Your Small Business
If you choose to start offering key tags for your business, you should have a design that communicates your brand to your customers and others. When designing your key tag, you should keep in mind:
Color: Use your brand colors on your key tag so your customers can differentiate between others they may have.
Logo: Your key tag is the perfect place for your logo. Make sure it is easy to read, especially if you use a smaller print or have a more complicated logo design.
Shape: There are various shapes and sizes available for your key tags. Choose a shape that gives you room for all important elements such as contact information and terms and conditions.
Start Designing Your Custom Key Tag Today
Need some help designing the perfect key tag for your business? At Plastic Resource, we offer custom designs to fit your every design need. Reach out to us online to learn more.